VIDEO: As Dean Heller Prepares to Re-Launch His Failed Political Career, His Spineless Agenda Is the Same as Ever
Today, ahead of Dean Heller's campaign launch, the DGA launched a new video slamming Heller for his brand of spineless politics that Nevadans already rejected once before.
Watch the new video here.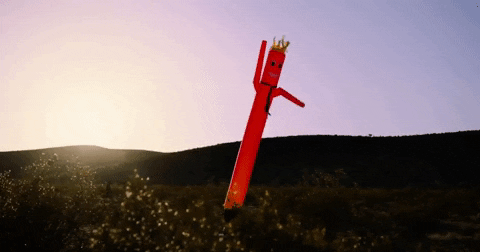 As a senator, Dean Heller repeatedly used his political office for personal gain. Now, as he gears up to run for governor, the new video exposes how he flip-flopped on his values and turned his back on working families in a desperate attempt to win reelection.  Heller even did a complete 180 in his support of Donald Trump — first rejecting him, only to later call Trump a "great leader" and telling him, "everything you touch turns to gold."
Heller is one of many far-right, gubernatorial hopefuls in a messy GOP primary. Rather than seeking solutions to the issues that matter to Nevadans, the potential candidates are engaged in an endless battle to win support from Trump's Nevada base. Mayor John Lee is vowing to "follow the Trump agenda," while "Trump lawyer" Joey Gilbert continues to spread lies and conspiracy theories about COVID.
Sheriff Joe Lombardo appears to have taken a cue from Dean Heller's spinelessness and has made his campaign about doing or saying whatever it takes to win — like agreeing to tenants of the defund the police movement as sheriff, then using the movement as a buzzword against the left in his campaign for governor.
DGA Senior Communications Advisor Christina Amestoy said, "Dean Heller has always let his desire for power guide his actions rather than the needs of Silver State voters. That's why Nevadans rejected his spinelessness once already. As he races to the right in a messy primary to try to resurrect his failed political career, Nevadans won't forget how he tossed their values aside."
###